Building Your Future Today
SAWTST, LLC is always looking for
talented professionals

to join our team.
SAWTST, LLC is currently accepting resumes for IT, Logistics, and Operations careers. If you are a member of the Military Service community with an active Clearance, we encourage you to apply today. Successful SAWTST, LLC team members are those who possess top-notch skills in their areas of expertise, know that "good enough" is never good enough, recognize that a team approach is the best approach, are dedicated to delivering superior client relations, and believe in giving back to the community. Check out our job listings by clicking on the site links below. If you find a position or location that interests you, click 'apply', register for an account, log in and apply. Human Resources will contact you if you are a match for a job we are filling. You can also email HR directly with your resume by emailing
HR@sawtst.com
.
SAWTST, LLC recognizes the value of employing a diverse workforce. When seeking to expand our team, our goal is to bring on the most talented and qualified individuals, regardless of race, religion, national origin, disabled or veteran status, or other legally protected characteristics.
At SAWTST, LLC we believe every team member plays a vital role in our success. During the recruiting phase, our hiring specialists carefully consider the experience and skills of applicants and how they will contribute to our success. 
A SAWTST, LLC employment offer letter signifies the value we place on an individual's expertise and our belief that they can help us achieve greater success.
Whether your area of specialty is information technology or training or a little bit of everything, SAWTST, LLC's projects challenge individuals to continually push themselves to find more innovative, cost-effective, and efficient ways to get the job done and better serve the client. Additionally, because SAWTST, LLC's projects span a wide range of topics and issues, employees have plenty of opportunities to support other internal teams and expand their own professional skill set.
SAWTST, LLC is able to attract the best talent by offering a competitive pay and benefits package. While experience and expertise are valued and recognized, SAWTST, LLC also seeks individuals who possess enthusiasm and a strong work ethic.
To succeed and be competitive in today's constantly changing world, SAWTST, LLC recognizes that employees must have access to the latest technology and resources. To help our employees deliver the best products and services, SAWTST, LLC invests time, training, and resources in its team members.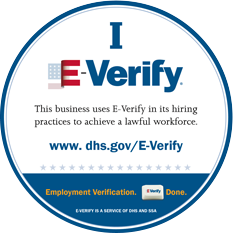 E-Verify: U.S. law requires companies to employ only individuals who may legally work in the United States – either U.S. citizens, or foreign citizens who have the necessary authorization. SAWTST, LLC participates in E-Verify, an internet-based system operated by U.S. Citizen and Immigration Services that allows businesses to determine the eligibility of their employees to work in the United States.
SAWTST, LLC is an equal opportunity/ affirmative action employer. Its company policy is to provide equal opportunity in all areas of employment practice without regard to race, color, religion, sex, sexual orientation, national origin, age, marital status, veteran status, citizenship or disability. SAWTST, LLC and Subcontractors shall abide by the requirements of 41 CFR 60-1.4(a), 60-300.5(a) and 60-741.5(a). These regulations prohibit discrimination against qualified individuals based on their status as protected veterans or individuals with disabilities and prohibit discrimination against all individuals based on their race, color, religion, sex, or national origin. Moreover, these regulations require that covered prime contractors and subcontractors take affirmative action to employ and advance in employment qualified individuals without regard to race, color, religion, sex, national origin, protected veteran status or disability.
At SAWTST, LLC, we are always interested in obtaining and retaining the best and brightest employees to join our team and to service our customers. We welcome the opportunity to consider you for a position that fits your dynamic skill set and that serves the needs of our contract base. Be sure to stay connected to our hiring vehicles, like LinkedIn.com to stay abreast of our current job postings and the locations we're hiring in.
Visit your online Self Service Portal through Paylocity to update your official employment documents such as your personal data, taxes, address as well as gain access to online training options.
Becoming part of the SAWTST team is more than just work, it's a way of life. We provide a broad range of benefits that support our vital team needs including Medical, Dental, Vision, Life Insurance, EAP, STD, LTD and a 401K retirement plan.
Any inquiries related to your time-sheet, PTO (vacation, holiday, and sick time), Payroll, W2 & W4's, or Paylocity, please visit the Contact Us page and click the appropriate button.